Comment vendre encore plus d'albums quand on est un artiste en vogue ? Toute l'année les récompenses pleuvent et en février c'est le magazine NME qui distingue les artistes internationaux. Bien que les ventes du magazine soient en baisse en Grande Bretagne, l'hebdo reste influent dans le monde musical. Pour les groupes débutants, une nomination aux NME Awards est un très bon appui pour faire décoller une carrière ou entrer en playlist radio par exemple. Mais qu'un groupe soit novice ou dinosaure du rock, on ne refuse pas une vitrine de premier choix comme le NME Magazine !
Les nominations pour les NME Awards 2015 en association avec Austin au Texas (Live Music Capital Of The World) ont été révélées avec Kasabian, Royal Blood et Jamie T en tête de liste des candidats. Kasabian a huit nominations au total, Royal Blood et Jamie T suivent de près avec sept nominations chacun.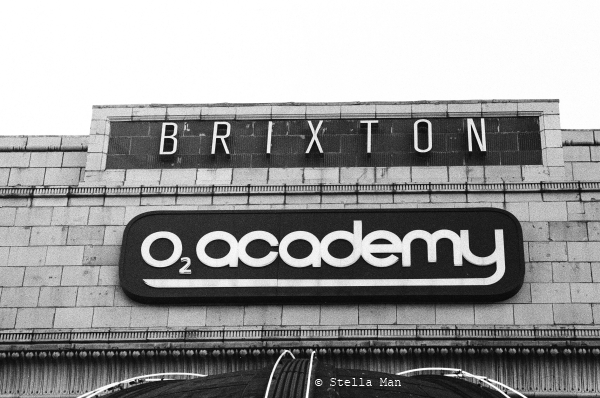 Les anglais de Kasabian ont déclaré «2014 a été une année incroyable pour nous, et d'être nominé pour huit NME Awards est un meilleur cadeau de Noël que d'obtenir le Château Greyskull en 86 ! Merci beaucoup! "
Il faudra attendre le 18 février et la cérémonie à la London's O2 Academy Brixton pour connaitre les résultats. Vous pouvez voter pour votre artiste préféré ici !
La soirée est soutenue par de nombreux sponsors : Marshall Amps / Dead Crow – Spirit Flavoured Beers / Replay / Tito's Handmade Vodka / Teenage Cancer Trust / Id&C Wristbands / Pilot Frixion
Et les nominés des NME Awards 2015 sont…
MEILLEUR GROUPE ANGLAIS (SOUTENU PAR MARSHALL AMPLIFICATION)
Alt-J
Arctic Monkeys
Chvrches
Kasabian
Royal Blood
The Libertines
MEILLEUR ALBUM
Jamie T – 'Carry On The Grudge'
Kasabian – '48:13′
La Roux – 'Trouble In Paradise'
Royal Blood – 'Royal Blood'
Run The Jewels – 'Run The Jewels 2'
St Vincent – 'St Vincent'
MEILLEUR GROUPE INTERNATIONAL (SOUTENU PAR AUSTIN, TEXAS – THE LIVE MUSIC CAPITAL OF THE WORLD®)
Arcade Fire
Foo Fighters
Haim
Interpol
Queens Of The Stone Age
Tame Impala
MEILLEUR GROUPE LIVE (SOUTENU PAR DEAD CROW SPIRIT FLAVOURED BEERS)
Arctic Monkeys
Fat White Family
Foo Fighters
Kasabian
Royal Blood
The Libertines
MEILLEURE REVELATION
Circa Waves
FKA Twigs
Jungle
Royal Blood
Slaves
Superfood
MEILLEUR ARTISTE SOLO
Jack White
Jake Bugg
Jamie T
La Roux
Lana Del Rey
St Vincent
MEILLEUR FESTIVAL
Bestival
Glastonbury
Isle Of Wight Festival
Latitude
Reading & Leeds
T In The Park
MEILLEUR MORCEAU (soutenu par Tito's Handmade Vodka)
Future Islands – 'Seasons (Waiting On You)'
Jamie T – 'Zombie'
Jungle – 'Busy Earnin"
Kasabian – 'Eez-Eh'
Noel Gallagher – 'In The Heat Of The Moment'
Royal Blood – 'Little Monster'
MEILLEURE VIDEO
Fat White Family – 'Touch The Leather'
FKA Twigs – 'Two Weeks'
Jamie T – 'Zombie'
Jungle – 'Busy Earnin''
Peace – 'Lost On Me'
Royal Blood – 'Figure It Out'
MEILLEURE MUSIQUE DE FILM
20,000 Days On Earth
Finding Fela
Kasabian: Summer Solstice
Pulp: A Film About Life, Death And Supermarkets
Supermensch: The Legend Of Shep Gordon
The Possibilities Are Endless
MEILLEUR FILM
Boyhood
Frank
Get On Up
God Help The Girl
The Inbetweeners 2
Northern Soul
MEILLEUR TV SHOW
Girls
Game Of Thrones
Foo Fighters: Sonic Highways
Peaky Blinders
Sherlock
True Detective
DANCEFLOOR FILLER
Iggy Azalea feat. Charli XCX – 'Fancy'
Jamie T – 'Zombie'
Kasabian – 'Eez-Eh'
Mark Ronson & Bruno Mars – 'Uptown Funk'
Metronomy –'Love Letters'
SBTRKT feat. Ezra Koenig – 'New Dorp. New York'
PIRE GROUPE
5 Seconds Of Summer
Bastille
Blink-182
One Direction
The 1975
U2
LE BANDIT DE L'ANNÉE
Bono
David Cameron
Harry Styles
Nigel Farage
Russell Brand
Taylor Swift
HÉROS DE L'ANNÉE
Alex Turner
Dave Grohl
Kate Bush
Noel Gallagher
Russell Brand
Taylor Swift
MUSIC MOMENT OF THE YEAR
Alex Turner's Brit Awards speech
Jamie T's comeback
Kasabian headline Glastonbury
Kate Bush returns
The Libertines reunite
Nirvana reunite at The Rock And Roll Hall Of Fame
MEILLEURE COMMUNAUTÉ DE FAN
Jamie T
Kasabian
La Roux
Muse
Peace
Royal Blood
PETIT FESTIVAL DE L'ANNÉE
End Of The Road
Festival Number 6
Field Day
Liverpool Psych Fest
The Great Escape
Tramlines
LIVRE DE l'ANNÉE 
Bernard Sumner – Chapter And Verse
Ian Curtis, Deborah Curtis and Jon Savage – So This Is Permanence
Jesse Frohman – Kurt Cobain: The Last Session
John Lydon – Anger Is An Energy: My Life Uncensored
Viv Albertine – Clothes Clothes Clothes Music Music Music Boys Boys Boys
Steve Hanley – The Big Midweek: Life Inside The Fall
RÉÉDITION DE L'ANNÉE
Led Zeppelin – 'Led Zeppelin II'
Manic Street Preachers – 'The Holy Bible'
Oasis – 'Definitely Maybe'
Pixies – 'Doolittle'
Public Enemy – 'It Takes A Nation Of Millions To Hold Us Back'
Smashing Pumpkins – 'Adore'
MEILLEUR GROUPE SUR UN RÉSEAU SOCIAL.
?uestlove's Twitter
Alana Haim's Twitter
Albert Hammond Jr's Twitter
Fat White Family's Facebook
Liam Gallagher's Twitter
Slaves' Facebook ')}